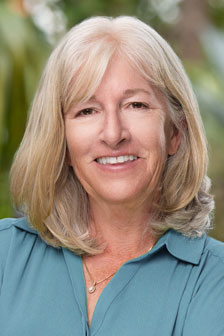 NEWS FOR THE WEEK
Featured Listings
One of only five Gilchrist Avenue, Gulf front properties in historic Boca Grande, this private beachfront compound awaits. Designed in 1938 by the renowned Palm Beach architectural firm, Wyeth and King, who also designed the historic resort and landmark of luxury, Mar-a-Lago in Palm Beach. Grace, style and ultimate privacy exist in harmony in this waterside sanctuary.
ON ISLAND NEWS
New Listing
RES         517 BUTTONWOOD BAY DR, SOUTH BAY, $2,850,000
RES         170 PALM AVE, HARBOR DRIVE WATERWAYS, $3,175,000
RES         6 PEEKINS COVE DR, EAST SHORE ACRES, $3,745,000
RES         325 HARBOR DR, HARBOR DRIVE WATERWAYS, $4,980,000
Pending
RES         5000 GASPARILLA ROAD #BM214, BOCA GRANDE CLUB
Sold
RES         6040 BOCA GRANDE CSWY #19 Boat Slip, BG NORTH MARINA, List Price $85,000, Sold for $80,000 on 12/07/2018
OFF ISLAND NEWS
New Listing
RES         27 LEEWARD DR, CAPE HAZE WINDWARD, PLACIDA, $299,900
RES         12400 PLACIDA RD, PLACIDA, PLACIDA, $3,790,000
VAC       13200 ANGLERS WAY, CORAL CREEK ANGLERS CLUB, PLACIDA, $225,000
Price Change
RES         11702 ANGLERS CLUB DR #126, ANGLERS CLUB/BOCA GRANDE, PLACIDA, From $549,000 to $525,000 (-$24,000)
Based on information from the My-Florida Regional MLS, for December 12, 2018.  This information may or may not include all listed, expired, withdrawn, pending or sold properties of one or more members of the My Florida Regional Multiple Listing Service.